Reviving a collaboration that began with the Joint CSDH/SCHN and ACH Conference in 2015, DH Unbound 2022 (May 17-19, 2022) facilitates connections between ACH, CSDH/SCHN, and other organizations sharing our commitment to creating virtual and hybrid spaces that showcase the diverse practices within digital humanities.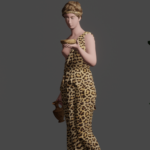 La CSDH / SCHN est heureuse d'annoncer lia lauréat.e du Prix Étudiant.e Prometteur.euse Ian Lancashire. Lia lauréat.e de cette année est Delfina Sol Martinez Pandiani, étudiant.e à la maîtrise en sciences humaines et connaissance numériques à l'Université de Bologne; iel tient aussi une formation en biologie évolutive humaine. Iel a
Read More »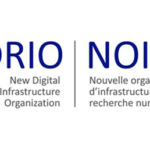 The New Digital Research Infrastructure Organization (NDRIO) is pleased to announce the launch of a nation-wide survey, as part of our Canadian Digital Research Infrastructure Needs Assessment. This survey is open to all Canadian researchers, regardless of their current use of digital infrastructure, and will be available until Monday, February 22. From undergraduate
Read More »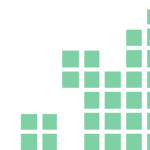 Remote, hosted from Edmonton, AB (May 30 – June 3, 2021) Événement en ligne accueilli par Edmonton, AB (30 mai – 3 juin 2021) New Deadline / date limite : 31 January 2021 Note: DHSI@Congress will occur on Friday 4 June 2021. Remarque: DHSI@Congress aura lieu le vendredi 4 juin
Read More »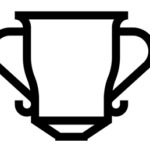 The CSDH/SCHN Outstanding Achievement Award for Computing in the Arts and Humanities acknowledges a Canadian researcher or a researcher at a Canadian institution who has made a significant contribution, over an extended career, to computing in the arts and humanities, whether theoretical, applied, or in the area of community building.
Read More »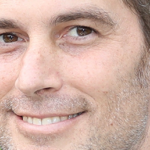 C'est avec tristesse que nous vous annonçons le décès de Stéfan Sinclair, qui nous a quittés le 6 août 2020 à Montréal, au Canada, entouré de sa famille. (version français ci-dessous) It saddens us to write that on the morning of August 6th, 2020 Stéfan Sinclair passed away in Montréal,
Read More »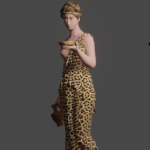 CSDH/SCHN is pleased to announce the winner of the annual Ian Lancashire Graduate Student Promise Award. This year's award recipient is Delfina Sol Martinez Pandiani, a student in the MA in Digital Humanities and Digital Knowledge at the University of Bologna, with a background in human evolutionary biology. They have
Read More »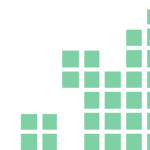 The Canadian Society for Digital Humanities (Société canadienne des humanités numériques) welcomes nominations and self-nominations for the Executive positions that have become open as of our Annual General Meeting on June 5th: Vice President, French (the term is 3 years)- Member at Large (the term is 2 years) Student Member
Read More »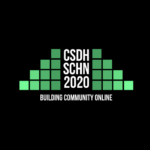 With less than a day to go before our annual CSDH-SCHN conference, I thought it might be good to post a short piece on what we hope comes out of this virtual event and some things that participants can do in order to help things flow smoothly.  But first, and
Read More »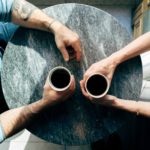 We all know that the best part of conferences are those unexpected encounters with colleagues in the hallway or over a meal. Though CSDH is online this year, we're hoping to provide some space for this to happen in the form of Early Risers Hangout (from 10 – 11 EST)
Read More »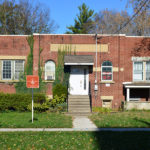 Hear, Here London and its team are the winners of the CSDH/SCHN 2020 Outstanding Contribution Award. Hear, Here is led by Dr. Ariel Beaujot, an Associate Professor of History University of Wisconsin-La Crosse, and an Associate Visiting Professor Department of History University of Western. Hear, Here London is directed by
Read More »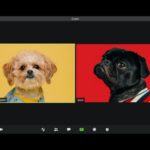 All presenters have been asked to upload a version of their talk to our own Humanities Commons Group, at least one week prior to their scheduled session. This version of the talk can take many forms: it could be a written draft of a paper, slides with notes, a video
Read More »