C'est avec grand plaisir que nous annonçons le premier lauréat de la bourse commémorative Stéfan Sinclair. Doctorant à l'université de Toronto, Arun Jacob a présenté au comité d'évaluation un dossier exceptionnel dans le domaine de la théorie critique des humanités numériques. Le comité tient à souligner la qualité de son projet de recherche, de ses lettres de recommandation et de ses nombreuses publications. En se servant des outils numériques pour critiquer les structures administratives à
Read More »
It is with pleasure that we announce that Arun Jacob has been chosen to receive the first Stéfan Sinclair Memorial Scholarship. His doctoral project in critical digital humanities, his strong letters of recommendation, his explanation of financial need and research history made his application outstanding. Moreover, his position on using theoretical and technological tools to question administrative structures in the university echoes Prof. Sinclair's call to move beyond the borders of traditional scholarship. Arun Jacob
Read More »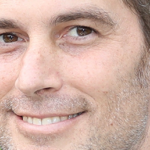 C'est avec tristesse que nous vous annonçons le décès de Stéfan Sinclair, qui nous a quittés le 6 août 2020 à Montréal, au Canada, entouré de sa famille. (version français ci-dessous) It saddens us to write that on the morning of August 6th, 2020 Stéfan Sinclair passed away in Montréal,
Read More »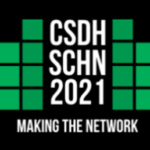 Registration is now OPEN for CSDH-SCHN 2021: Making the Net Work ⏰ Peruse the schedule ⏰? Renew your membership ?? Register now ? This year, CSDH-SCHN features plenty of intellectual stimulation and fun! Morning plenaries to start us off with big ideas and provocations: Frank Tough (UAlberta: Professor of Native Studies) Kelly Baker Josephs (CUNY: Professor of Anglophone
Read More »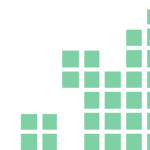 The Executive and the Programme Committee of the Canadian Society for Digital Humanities/société canadienne des humanités numériques (CSDH/SCHN) stand in solidarity with the Black Canadian Studies Association (BCSA) and their statements on February 9, February 20 and March 15 regarding their withdrawal from 2021 Congress of the Humanities and Social
Read More »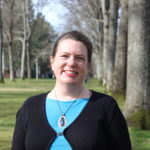 Janelle Jenstad is an Associate Professor in the Department of English at the University of Victoria. Her longest running project, the Map of Early Modern London, which she started in 1999, is a lodestar in the Canadian digital humanities community. The project brings the best of GIS (Geographic Information Systems),
Read More »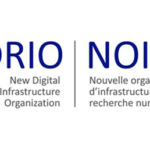 The New Digital Research Infrastructure Organization (NDRIO) is pleased to announce the launch of a nation-wide survey, as part of our Canadian Digital Research Infrastructure Needs Assessment. This survey is open to all Canadian researchers, regardless of their current use of digital infrastructure, and will be available until Monday, February 22. From undergraduate
Read More »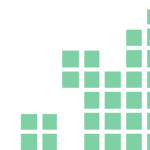 Remote, hosted from Edmonton, AB (May 30 – June 3, 2021) Événement en ligne accueilli par Edmonton, AB (30 mai – 3 juin 2021) New Deadline / date limite : 31 January 2021 Note: DHSI@Congress will occur on Friday 4 June 2021. Remarque: DHSI@Congress aura lieu le vendredi 4 juin
Read More »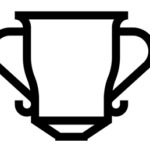 The CSDH/SCHN Outstanding Achievement Award for Computing in the Arts and Humanities acknowledges a Canadian researcher or a researcher at a Canadian institution who has made a significant contribution, over an extended career, to computing in the arts and humanities, whether theoretical, applied, or in the area of community building.
Read More »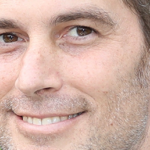 C'est avec tristesse que nous vous annonçons le décès de Stéfan Sinclair, qui nous a quittés le 6 août 2020 à Montréal, au Canada, entouré de sa famille. (version français ci-dessous) It saddens us to write that on the morning of August 6th, 2020 Stéfan Sinclair passed away in Montréal,
Read More »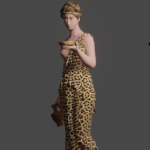 CSDH/SCHN is pleased to announce the winner of the annual Ian Lancashire Graduate Student Promise Award. This year's award recipient is Delfina Sol Martinez Pandiani, a student in the MA in Digital Humanities and Digital Knowledge at the University of Bologna, with a background in human evolutionary biology. They have
Read More »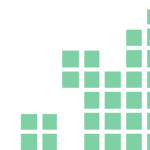 The Canadian Society for Digital Humanities (Société canadienne des humanités numériques) welcomes nominations and self-nominations for the Executive positions that have become open as of our Annual General Meeting on June 5th: Vice President, French (the term is 3 years)- Member at Large (the term is 2 years) Student Member
Read More »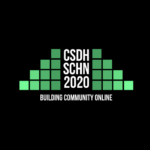 With less than a day to go before our annual CSDH-SCHN conference, I thought it might be good to post a short piece on what we hope comes out of this virtual event and some things that participants can do in order to help things flow smoothly.  But first, and
Read More »