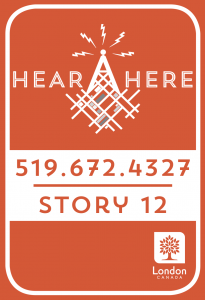 Hear, Here London and its team are the winners of the CSDH/SCHN 2020 Outstanding Contribution Award. Hear, Here is led by Dr. Ariel Beaujot, an Associate Professor of History University of Wisconsin-La Crosse, and an Associate Visiting Professor Department of History University of Western. Hear, Here London is directed by Dr. Michelle Hamilton, an Associate Professor and co-director of the MA Public History program at Western University.
Hear, Here London was among exceptional projects nominated for the Outstanding Contribution Award. Hear, Here London builds on infrastructure plans and collaboration models developed by Beaujot in La Crosse. Hear, Here London is a hybrid, locative, and digital project. Signs posted in neighbourhoods across the city prompt members of the community to call to hear stories historically-underrepresented community members. The project has been developed in partnership with the Culture Office at the City of London. Postdoctoral fellow, Dr. Mark Tovey, and by Public History graduate students designed and conducted the archival research and interviews with local residents that underpin the project.
Join us in celebrating Hear, Here London's contribution to Digital Humanities in Canada. Find out more, and give them call or read more at https://www.hearherelondon.org/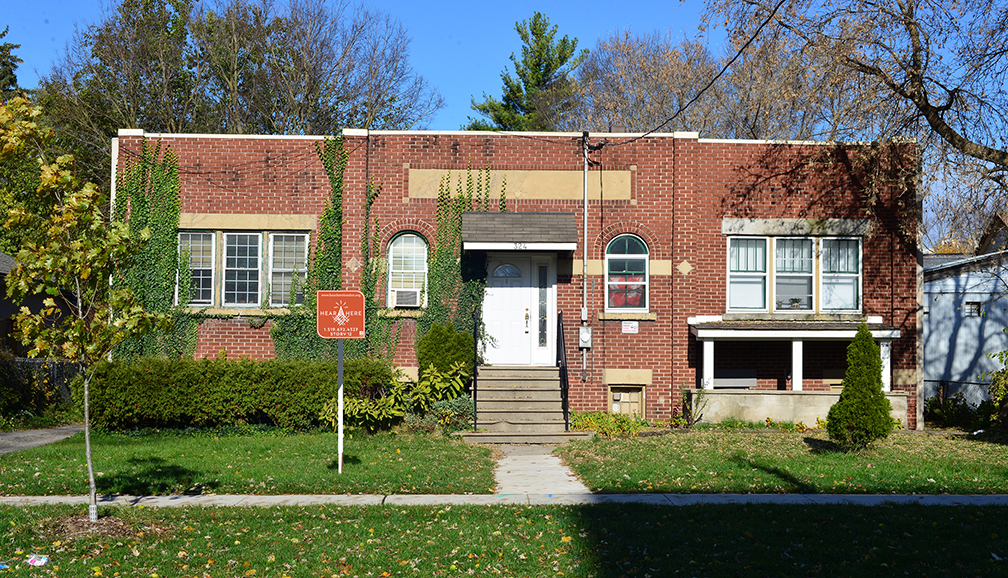 With thanks to the 2020 Awards Committee: Lai-Tze Fan, Karen Bourrier, Inba Kehoe, and Paul Moore.