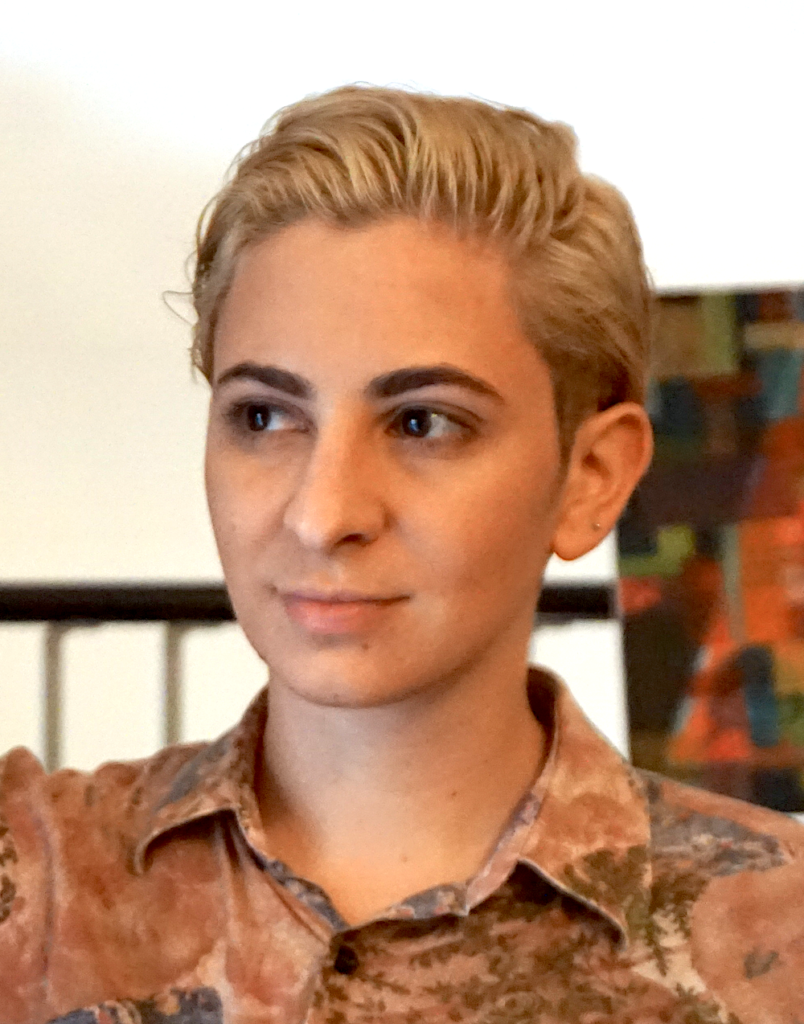 CSDH/SCHN is pleased to announce the winner of the annual Ian Lancashire Graduate Student Promise Award. This year's award recipient is Delfina Sol Martinez Pandiani, a student in the MA in Digital Humanities and Digital Knowledge at the University of Bologna, with a background in human evolutionary biology. They have a wide-ranging academic and professional art practice, and have researched and worked at the intersection of art and the digital world at The Radcliffe Institute for Advanced Study (Cambridge MA), The Peabody Essex Museum (Salem MA), and the Shalini Ganendra Advisory Gallery (Kuala Lumpur). Their art has been featured at the BBP Gallerie and Harvard University.
Pandiani's winning paper, "A Collaborative Color Laboratory: Using 3D Modelling, Texturization, and AR to Challenge White Supremacist Uses of Ancient Classical Sculptures," argues for the transformative potential of augmented reality to undermine the white supremacist use of classical sculptures through public education. Classical marble sculptures were polychromatic, and despite having been coloured in their original settings, their whiteness has been aestheticized and naturalized museum curatorial practices dating back to the early nineteenth century. These statues, and their whiteness, have been taken up by American white supremacist groups. Pandiani's ColorColab project is built around a currently-beta augmented reality app, that lets viewer superimpose colour onto all-white classical statuary. App users can choose from colour palettes drawn from archaeological findings about pigment trances on existing statues, drawn from art history, drawn from contemporary fashion, or drawn from users own clothes, skin, and hair, and clothes
The Lancashire award evaluators were particularly impressed by the firmness of the paper's grounding both in museological and anti-racist scholarship, and the innovation of letting users choose colour palettes from their own bodies and clothing — a move, one evaluator noted, that will simultaneously encourage empathy and interrupt potential defensiveness born of white fragility. Join the Lancashire award evaluators (Luis Meneses, Laura Estill, Ariel Beaujot, Barbara Bordalejo, Milena Radzikowska, Paul Barrett, and Jason Boyd), and the CSDH/SCHN executive in congratulating Delfina Sol Martinez Pandiani: Congratulations!
Translation by Pascale Dangoisse