Janelle Jenstad is an Associate Professor in the Department of English at the University of Victoria. Her longest running project, the Map of Early Modern London, which she started in 1999, is a lodestar in the Canadian digital humanities community. The project brings the best of GIS (Geographic Information Systems), critical encoding, and editing to literary studies to reveal the space-based networks of early modern life, history, and performance in 16th-century London. Her scholarship about the project is highly cited and has shaped the best practices of similar projects in early modern studies and the digital humanities. As her nominators note, "the Map of Early Modern London is often held up as the benchmark by which other projects are compared: MoEML sets the standard for rigorous scholarship that succeeds in reaching out to a range of users, including undergraduate students, professors, and interested community members."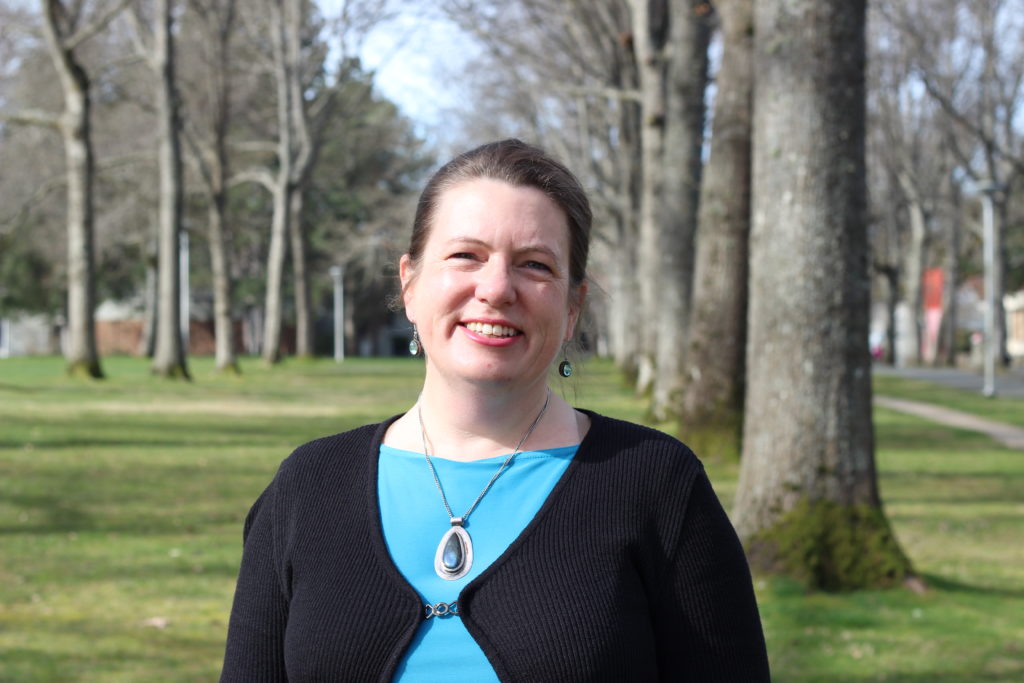 While Dr. Jenstad is perhaps most famous for Map of Early Modern London, her leadership in the digital humanities in Canada extends far beyond the Map of Early Modern London project. Dr. Jenstad has been a pioneer from her first days as a graduate student. The CSDH/SCHN Awards Committee was particularly impressed by the breadth of the reach of her pedagogical innovations, research, and training: her mentorship has shaped the careers of a number of researchers in the digital humanities in Canada and beyond, even if they are no longer working directly with her on a project. Far from considering the merits of the Map of Early Modern London alone, the committee also had particular praise for her contributions to and leadership in other digital humanities projects, and her clear willingness to innovate over time — this kind of collaborative open mindedness and innovation is indeed the hallmark of leadership in a career filled with substantial achievements.
It is the great pleasure that the Canadian Society for Digital Humanities/Société canadienne des humanitiés numériques names Dr. Janelle Jenstad as the recipient of CSDH/SCHN's 2021 Outstanding Achievement Award for Computing in the Arts and Humanities. Join us at the CSDH/SCHN conference for her keynote lecture and to celebrate her outstanding achievements in the field.